Dodgeball: A True Underdog Story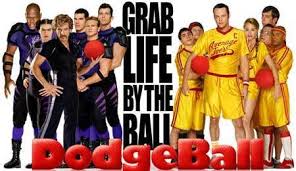 Starring Ben Stiller, Vince Vaughn, and Christine Taylor
This sports-comedy film focuses on two rivaling gyms. One poor locally owned one, Average Joe's, and one big business chain gym, Globo-Gym. Average joe's owner is in debt and is being bought out by Globo-gym so they tear it down in order to make more parking space for all of its customers. In a last ditch effort Average Joe's enter a dodgeball tournament to try to get the money to stay in business. While Globo-Gym also creates one to knock out the Average Joe's so they can't save their gym
This ball-busting Hilarious film is a comedy worth attention. From the wrench dodging Average Joes's to the colofully depicted Globo-gym. This film stuffs as much comedy as you can into into one film. It also shows how the common man can win agaisnt all odds.
The League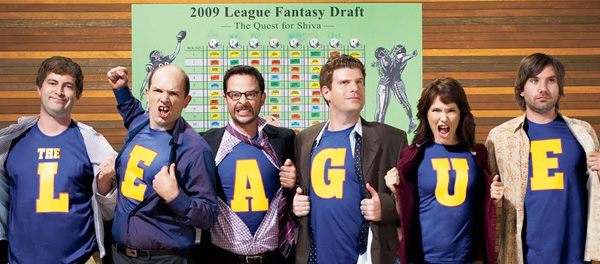 Starring Jon Lagoie,Stephen Rannazzisi,Mark Duplass,Katie Aselton,Nick Kroll,Paul Scheer and Jason Mantzoukas
The League is a hysterical show about a group of friends in an intesne fantasy football league and there daily shenanigans. Winning is everything here where immense bragging rights and the charished "Shiva" are up for grabs. But losing is not an option where one is bestowed with dissapointment and the dreaded "sacko".
The League is masterpiece with a well thought out script. With characters that fill them with little to be desired. From the height-supremacist Jenny to the insane, don't know if he'll stab you or not Rafi. This has a sense of comedy that is all love or hate, either making this show extremly appeling or horribly apalling.